Did God Send You Your Lover?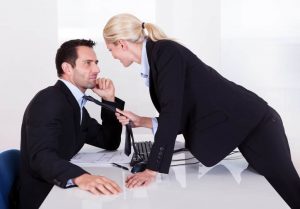 She's married to one but in love with another. She said she was Christian and spoke of her great love for God and amazing relationship with Jesus. She mentioned that she had prayed about what she was to do and in response God "told" her to divorce her husband and be with her lover…that He had sent her this lover and wanted her to be with him.
She talked about how she had quit interacting with Christian people because they were mean and judgmental about her leaving her husband for another. She feels complete confidence that God answered her prayer for a wonderful marriage by providing the right man for a new marriage.
Yes, she had slept with her lover, but God was fine with that also. "God is love. I feel love for him. Therefore, this is of God."
Is it?
In this program Dr. Joe Beam discusses whether God sends people lovers to replace their spouses. Dr. Beam usually approaches relationship questions from his educational and social science background. When he speaks, he refers to solid research as he gives relevant examples and replies to specific questions. However, because of this topic (and the questions he continues to receive about it) in this program he refers to Scripture. (Dr. Beam's Bachelor's degree is in Bible. He has more than 30 graduate hours in Bible.) He does give relevant examples, but he also reads verses and ask the listener to consider what they really say.
If you are a Christian and in love with someone other than your spouse…or your Christian spouse is in love with someone other than you, this program will be a fascinating Bible study for you that can bring you peace.
Recommended Reading: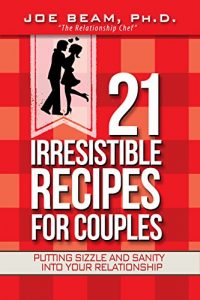 Put Sizzle and Sanity in Your Marriage!
21 Irresistible Recipes for Couples is exactly what you're looking for, if …
* You and your spouse have a great marriage but desire to grow even closer;
* You and your spouse are struggling and need help recapturing the "magic";
* You have never been married and want to know the key success factors for a "forever" relationship;
* You have been married and want to better understand where things went wrong so you can prepare for a new future with love and commit;
* You have a friend or family member who has a struggling marriage and you want to offer them a fast-paced, easy-to-read book with marriage helps.
Wherever you are in your relationship right now, let Dr. Joe Beam offer you spiritual and practical insights help you have your best marriage ever. BUY NOW | Other Books