How to Get Your Spouse to Keep Falling in Love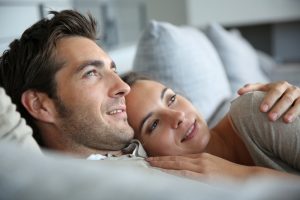 It's called the LovePath.
It's the process people go through as they fall in love. If you are in love or have ever been in love, you went through it. If your spouse is in love with you, s/he went through it as well.
When people follow the LovePath, they fall in love whether they mean to or not. When they vacate or violate the LovePath, they fall out of love whether they mean to or not. Is there a way to keep on the LovePath? To keep falling in love over a lifetime? Yes.
In this program Joe Beam and Kimberly Beam Holmes explain the first step on the LovePath…the step that many people forget over time and, as a result, either start falling out of love with their spouses OR their spouses start falling out of love with them.
Some have gone further than that. They are not at the "starting" point of falling out of love. Love is dead. (Either their's or their spouse's love.)
By understanding this first phase of falling in love…and how to use it over your entire lifetime…you can stay in love…and even RENEW LOST LOVE.
As we discuss this first phase of the LovePath, we will take your calls to demonstrate how the LovePath works in your life by answering your real-life questions. During the program, you can call 616-378-0424 to speak with us live.
Suggested Reading: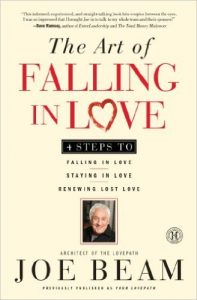 This book describes, in a way you won't find anywhere else, what love is, how to find it, how to keep from losing it, and how to get it back if you've already lost it. Insightful, revealing, and practical, yet full of gentle humor, this book leads you through the process that will keep you in love for the rest of your life. BUY NOW