Is It A Sin To Refuse Sex To Your Spouse?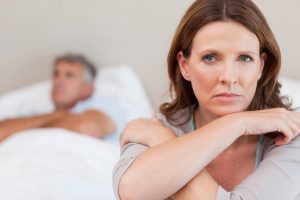 "Why don't churches talk about sexual refusal?" he asked.
He explained that his wife of 28 years quit being sexual with him some six years ago. She said she wasn't interested. He asked her to seek help; she replied that it was his problem.
Now he's had enough. He's divorcing her. She's telling the folks at church that she has no idea why he's divorcing her and that he's a bad husband. He wants to go to those folks and tell them what's really going on.
What should he do? Is there a solution?
In this program Dr. Joe Beam relies not just on his PhD earned while researching marital and sexual satisfaction, but also on his Bachelor's degree and many hours of graduate courses in Bible. He explains what the Bible says about sexuality in marriage and points out a specific section that addresses directly the subject of sexual refusal in marriage.
Dr. Beam points out to the caller that there may be an underlying problem that led to her not wanting to have sex with him…but that the man is correct that the Bible teaches sexually fulfilling each other (1 Corinthians 7:5). How does a couple resolve those issues? In this program, you'll learn the basic principles as well as how to find further help for making the sexual aspects of your marriage more fulfilling.
ALSO SEE: Sexual Rejection's Effect On A Marriage
ALSO SEE: How To Stop A Sexless Marriage
Recommended Reading: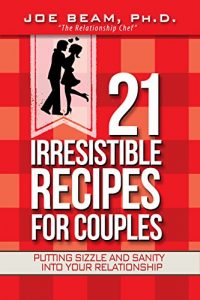 Put Sizzle and Sanity in Your Marriage!
21 Irresistible Recipes for Couples is exactly what you're looking for, if …
* You and your spouse have a great marriage but desire to grow even closer;
* You and your spouse are struggling and need help recapturing the "magic";
* You have never been married and want to know the key success factors for a "forever" relationship;
* You have been married and want to better understand where things went wrong so you can prepare for a new future with love and commit;
* You have a friend or family member who has a struggling marriage and you want to offer them a fast-paced, easy-to-read book with marriage helps.
Wherever you are in your relationship right now, let Dr. Joe Beam offer you spiritual and practical insights help you have your best marriage ever. BUY NOW | Other Books