Kids Whose Parents Split (or Fight) Ask "What About Me?"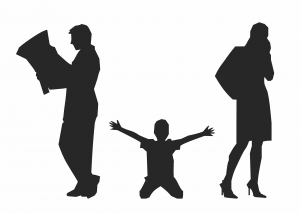 You know they're thinking it, even if they don't say it out loud.
"What about me? Does anyone care about my hurt? My fear? My future?"
You can help these kids. The first step is easy. Tell us your story if you lost a parent to divorce or death. We'll use it to help kids.
How?
To help parents realize the hurt. To inform those in positions to help if only they understand the deep pain.
One of the greatest fears of any child is losing a parent. Not just to death, but by the family splitting up. We are starting a new department within our nonprofit just to help kids (and their parents) when the family is no longer intact. Kids whose Dad or Mom left. Kids whose parent died. Kids raised by others than their parents.
We need your personal experiences so that we can use your words to help children whose parents are fighting, divorcing, or divorced.
In the program, Dr. Beam asks that anyone who has lived through their parents' divorce (or is living through it now) to call and tell how it affected you then and affects you now.
Please note that we will record your quotes and use them to help our new project to help kids. We won't use your name unless you tell us we can. If you are under 18, please call with your parent with you so that s/he can give us verbal permission to record you and use your quotes.
If you are married and seeing the effect on your children by your spouse's wanting out of the marriage, please call and tell us about it. If when you were a child your parents divorced – or even if they stayed together and fought constantly – please call and tell us about your experiences.
Even if you called when we had a similar program a few weeks ago, please call again. (We didn't get your permission to use your voice during that program.)
Call beginning at 9 p.m. Central time at 646-378-0424.
Recommended Reading: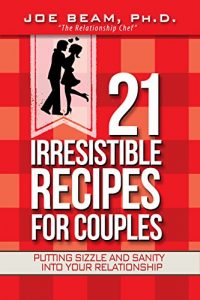 Put Sizzle and Sanity in Your Marriage!
21 Irresistible Recipes for Couples is exactly what you're looking for, if …
* You and your spouse have a great marriage but desire to grow even closer;
* You and your spouse are struggling and need help recapturing the "magic";
* You have never been married and want to know the key success factors for a "forever" relationship;
* You have been married and want to better understand where things went wrong so you can prepare for a new future with love and commit;
* You have a friend or family member who has a struggling marriage and you want to offer them a fast-paced, easy-to-read book with marriage helps.
Wherever you are in your relationship right now, let Dr. Joe Beam offer you spiritual and practical insights help you have your best marriage ever. BUY NOW