Newlywed Husband Suddenly Found a "Soul Mate"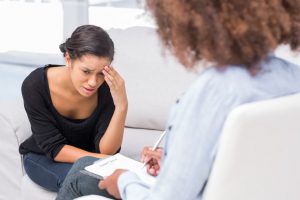 They were together for a decade before they decided to marry. It was wonderful; he told her how happy he was that she is his wife. They laughed. Had fun. Enjoyed life.
Until the night he told her that he had found his "soul mate" and wanted his wife's permission to date this amazing new woman in his life.
The wife, of course, was devastated.
She still loves him. She's trying to find what suddenly went wrong…what she did…what happened…how he could love her so intensely and then, without warning, be "madly in love" with another.
Listen to her story. Hear her pain. Understand her self-doubt. Then hear Dr. Joe Beam explain to her what limerence is. He addresses her concern that she was the problem. He helps her think through what likely happened. Most importantly, he gives her specific suggestions about what she should NOT do if she wants to salvage her marriage and what she MUST do if there is a chance of reconciliation.
If you have a question for Dr. Beam, click on the box on the side of this page that says, "Send A Voice Message To The Joe Beam Show." After you record your question or comment. We NEVER sell your information to anyone. We ask for your email only in case Dr. Beam decides to respond directly to you.
ALSO SEE: Sexual Rejection's Effect On A Marriage
ALSO SEE: How To Stop A Sexless Marriage
Recommended Reading: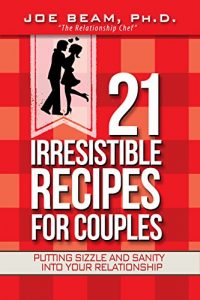 Put Sizzle and Sanity in Your Marriage!
21 Irresistible Recipes for Couples is exactly what you're looking for, if …
* You and your spouse have a great marriage but desire to grow even closer;
* You and your spouse are struggling and need help recapturing the "magic";
* You have never been married and want to know the key success factors for a "forever" relationship;
* You have been married and want to better understand where things went wrong so you can prepare for a new future with love and commit;
* You have a friend or family member who has a struggling marriage and you want to offer them a fast-paced, easy-to-read book with marriage helps.
Wherever you are in your relationship right now, let Dr. Joe Beam offer you spiritual and practical insights help you have your best marriage ever. BUY NOW | Other Books