The 3 Phases of Limerence (Being Madly in Love)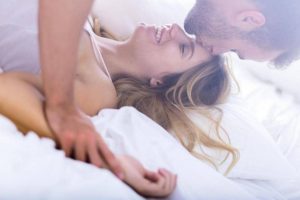 When Dr. Tennov introduced the concept of limerence in the 1970s, it was mostly rejected. We even encounter marriage counselors who have never heard of it, but the research is solid. PhD's including anthropologists and biologists and more study it, even having brain scans that teach us much about it.
It's called limerence and it is a state of being "madly in love' to the point that it becomes obsessive and affects the way a person feels, acts, and thinks. It is powerful. It can be beautiful. It often is destructive.
If you search the internet for the word, limerence, you'll find many sites discussing it. Unfortunately, some of those are by people who read an article or two – maybe even Tennov's book from back in the day – and think themselves knowledgeable. Some confidently cite things about limerence that Tennov said that we now know by further research not to be the case. Therefore, be careful with what you read on the internet about it. It may lead you to some very wrong conclusions…and those to very wrong actions.
Our knowledge of limerence comes not only from continuing to examine scholarly research, but from the hundreds of thousands of people who have been through workshops, courses, and seminars developed by Dr. Joe Beam. We carefully observe people in our 911 workshops for marriages in crisis who are in limerence. We have done before and after scientific profiles on many. We have in-depth dialogue with others. We have found that limerence has three phases……and that limerence ends……always.
In this program, Dr. Beam discusses the three phases of limerence. He explains what happens within the limerent during each. He explains why some who end limerence don't go back to their lives as before…and how to help overcome limerence.
ALSO SEE: What is Limerence?
Recommended Reading: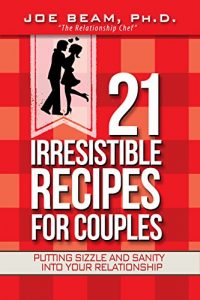 Put Sizzle and Sanity in Your Marriage!
21 Irresistible Recipes for Couples is exactly what you're looking for, if …
* You and your spouse have a great marriage but desire to grow even closer;
* You and your spouse are struggling and need help recapturing the "magic" a.k.a. limerence;
* You have never been married and want to know the key success factors for a "forever" relationship;
* You have been married and want to better understand where things went wrong so you can prepare for a new future with love and commit;
* You have a friend or family member who has a struggling marriage and you want to offer them a fast-paced, easy-to-read book with marriage helps.
Wherever you are in your relationship right now, let Dr. Joe Beam offer you spiritual and practical insights help you have your best marriage ever. BUY NOW | Other Books