The First Step To Take To Save Your Marriage
It can be completely overwhelming to know where to start when trying to save your marriage. Where do you start? What is the most important thing you can do?
What should you do FIRST?
Join Kimberly Holmes as she shares how she stopped her marriage from ending in crisis…and teaches you a step by step plan on how to do that in your own marriage.
You will leave this podcast with real, implementable steps that you can use when moving forward on how to save your marriage.
Suggested Reading: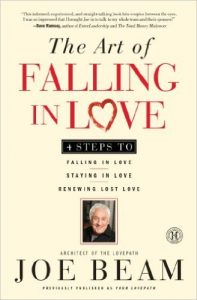 This book describes, in a way you won't find anywhere else, what love is, how to find it, how to keep from losing it, and how to get it back if you've already lost it. Insightful, revealing, and practical, yet full of gentle humor, this book leads you through the process that will keep you in love for the rest of your life. BUY NOW
ALSO SEE: How To Fix A Marriage