What If Your Spouse Has Multiple Affairs?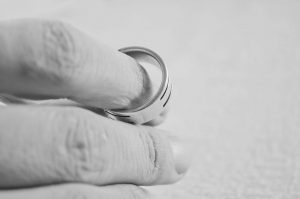 This episode of The Dr. Beam Show will deal with what to do when a spouse has multiple affairs. The first and maybe even second were forgiven but now there has been another affair. Some tough choices need to be made about your marriage. Dr. Joe Beam will help you reason through it. Live Tuesday (10/11/2016) at 9 PM Central HERE.
What does it mean when your spouse has had multiple affairs and what do you do?
Does the fact that there has been more than one affair indicate there is no hope? That you should end it and get away as fast as you can? Or is it possible to save your marriage and save your spouse from any further infidelity?
What do the affairs say about your spouse? Is s/he a sex addict? A serial adulterer? Maybe. But perhaps there is something else going on that can be addressed and, if you spouse has a conscience, it can be fixed.
In this episode of The Dr. Joe Show,  Dr. Joe Beam discusses what he has learned by working with straying spouses over the years. What he has learned about the ones who strayed once and never again, the ones who strayed more than once, and the ones who strayed many times.
Rather than taking questions as he normally does, Dr. Beam encourages anyone who is in an affair or has had an affair – especially those who have had more than one affair – to call him during the program. If you call, you will be treated with respect and dignity. Dr. Beam would like to hear your story. He would also appreciate the opportunity to ask you questions – not to make you feel guilty or chastise you – but to learn from you and just maybe help you learn something about yourself. Call live during the program at 646-378-0424. It begins at 9 p.m. Central time tonight (October 11, 2016).
Whether you have strayed…or your spouse has strayed…this will be a program that will give insight and understanding to the causes…and, if you desire, to the cures. Listen below.
Recommended Reading: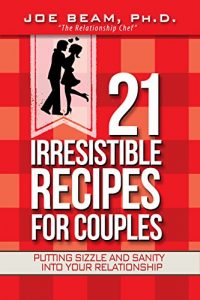 Put Sizzle and Sanity in Your Marriage!
21 Irresistible Recipes for Couples is exactly what you're looking for, if …
* You and your spouse have a great marriage but desire to grow even closer;
* You and your spouse are struggling and need help recapturing the "magic";
* You have never been married and want to know the key success factors for a "forever" relationship;
* You have been married and want to better understand where things went wrong so you can prepare for a new future with love and commit;
* You have a friend or family member who has a struggling marriage and you want to offer them a fast-paced, easy-to-read book with marriage helps.
Wherever you are in your relationship right now, let Dr. Joe Beam offer you spiritual and practical insights help you have your best marriage ever. BUY NOW
ALSO SEE: What Is Limerence?