What's On Your Mind About LOVE?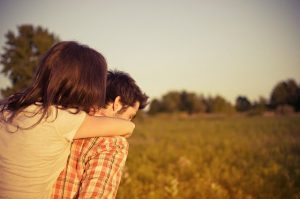 Love. Lots of people think they know what it is…until they realize that they don't.
Think of the hit songs from your lifetime. How many were about wanting to be loved, enjoying amazing love, or longing for lost love? Why those topics? Because most adults fit into one of those three categories. Some wonder where their lover may come from…if at all. Others hope the one they secretly love will finally come to realize it and respond with passion. Many bask in the deep emotions of shared love…and think it will be like this forever. And way too many still love the person who once loved them but now is gone…
So what is love really?
Is it the ecstatic emotion of new romance? Is it the security of trusting the person you love to always love you in return? Is it something that really does last a lifetime or is it fleeting…lasting a few years at best?
In this program, Dr. Joe Beam responds to your questions about love. What it is. How to know if you really are in love. How long it lasts. When it ends. Why it ends. Can it last a lifetime?
And, maybe most important to many, if it has ended can it be rekindled?
The program begins at 9 p.m. (Central) Wednesday, March 22, 2016. You may speak with Dr. Beam by calling 646.378.0424 during the program. Listen live (or later) below.
Recommended Reading: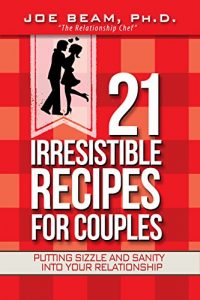 Put Sizzle and Sanity in Your Marriage!
21 Irresistible Recipes for Couples is exactly what you're looking for, if …
* You and your spouse have a great marriage but desire to grow even closer;
* You and your spouse are struggling and need help recapturing the "magic";
* You have never been married and want to know the key success factors for a "forever" relationship;
* You have been married and want to better understand where things went wrong so you can prepare for a new future with love and commit;
* You have a friend or family member who has a struggling marriage and you want to offer them a fast-paced, easy-to-read book with marriage helps.
Wherever you are in your relationship right now, let Dr. Joe Beam offer you spiritual and practical insights help you have your best marriage ever. BUY NOW | Other Books