When and How To Move On From a Marriage
Can every troubled marriage be saved? We believe nearly all can. However, not all will.
Sometimes one spouse does all s/he can to save the marriage. They learn, put into practice the right things, make right the things they did wrong, demonstrate remarkable love, patience, and…forgiveness. Yet, the other mate doesn't respond. Maybe it's another person. Maybe a different lifestyle they want to pursue.
Is there a time when the spouse striving to save the marriage should stop trying and accept that no matter what s/he does the marriage will end?
Yes.
When s/he makes that decision, are their things s/he should understand and do to build a new life that can be fulfilling and happy?
Yes.
Don't misunderstand, Dr. Beam fights for marriages. He encourages people not to give up easily. But, sadly, we all know that some marriages will end.
In this program, Dr. Beam shares thoughts about when it's time to move on. To accept that the mate isn't coming back. As an important part of that, he also shares what to understand and put into action that will help heal the heart and open new opportunities for love, fulfillment, and happiness.
During the program, you may talk with Dr. Beam by calling 646-378-0424. Listen below:
Recommended Reading: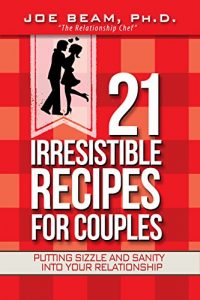 Put Sizzle and Sanity in Your Marriage!
21 Irresistible Recipes for Couples is exactly what you're looking for, if …
* You and your spouse have a great marriage but desire to grow even closer;
* You and your spouse are struggling and need help recapturing the "magic";
* You have never been married and want to know the key success factors for a "forever" relationship;
* You have been married and want to better understand where things went wrong so you can prepare for a new future with love and commit;
* You have a friend or family member who has a struggling marriage and you want to offer them a fast-paced, easy-to-read book with marriage helps.
Wherever you are in your relationship right now, let Dr. Joe Beam offer you spiritual and practical insights help you have your best marriage ever. BUY NOW
Recommended Reading: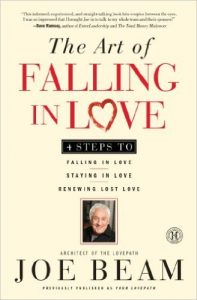 The Art of Falling In Love
This book describes, in a way you won't find anywhere else, what love is, how to find it, how to keep from losing it, and how to get it back if you've already lost it. Insightful, revealing, and practical, yet full of gentle humor, this book leads you through the process that will keep you in love for the rest of your life. BUY NOW
ALSO SEE: How To Fix A Marriage