What To Do When He Pulls Away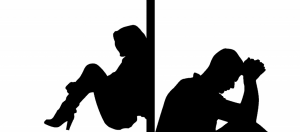 The first reaction by so many following a withdrawal or break-up is not to leave the other person alone so he can miss you. But to do the opposite which is to overwhelm him with your presence.
You're thinking that if you communicate enough with your guy and persist in continually asking for a status update, not only will you soothe your impatience but your clearly expressed interest and desire to get him back will help him do so.
That is what many people think when they are in this position, but it couldn't be more wrong.
Leaving him alone doesn't feel as good and seems to be tossing fate to the wind. However, it gives you more control over the situation in the following ways:
1. It prevents matters from getting worse.
If the one you love has said he needs space, you only make matters worse by not leaving him alone and giving that space to him.
When you stay when you're not welcome, what do you think happens? He may resent you, feel awkward, and want you to leave even more. full article, "When He Pulls Away"