Why Do People File For Divorce?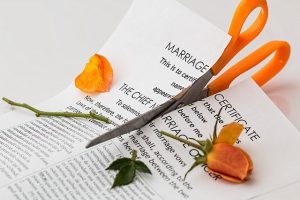 Usually more divorces are filed in January than any other month?
Why do people divorce?
And…since we're asking…why does anyone file for divorce?
In this episode, Dr. Joe Beam explains the underlying reason for wanting out of a marriage. He shares how various situations and circumstances generally all come back to this one reason.
By understanding the reason, the spouse who doesn't want the divorce has a better chance of changing things so that the divorce doesn't happen.
Oh…and Dr. Beam will also explain why January typically is the month most divorces are filed.
You may call during the program to speak with Dr. Beam to ask questions, make comments, or to disagree. All callers are welcome – 646) 378-0424. ALSO SEE: How to reconcile a marriage.
The program begins at 9 p.m. Central time, January 10, 2017.
Recommended Reading: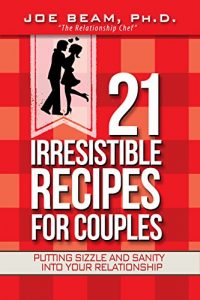 Put Sizzle and Sanity in Your Marriage!
21 Irresistible Recipes for Couples is exactly what you're looking for, if …
* You and your spouse have a great marriage but desire to grow even closer;
* You and your spouse are struggling and need help recapturing the "magic";
* You have never been married and want to know the key success factors for a "forever" relationship;
* You have been married and want to better understand where things went wrong so you can prepare for a new future with love and commit;
* You have a friend or family member who has a struggling marriage and you want to offer them a fast-paced, easy-to-read book with marriage helps.
Wherever you are in your relationship right now, let Dr. Joe Beam offer you spiritual and practical insights help you have your best marriage ever. BUY NOW | Other Books