How Your Personality Affects Your Relationships
Ever wonder why your spouse is so weird? Whys/he doesn't think like you, act like you, want the same things you want?
Maybe one of you is spontaneous and the other is cautious. Maybe one is an introvert and the other an extrovert. You have different ideas, wants, or needs when it comes to how you handle money, discipline the kids, how to spend your time together. Maybe your differences are even evident in the bedroom.
In this program, Dr. Joe Beam shares basic principles of how to understand your own style and the style of your spouse in ways that help you in all these ways:
Finances
Parenting
Social settings
Emotions
Sex
….and much more.
It begins at 9 p.m. Central. Call 646-378-0424 during the program to talk live with Dr. Beam about your relationship. Listen below.
Suggested Reading: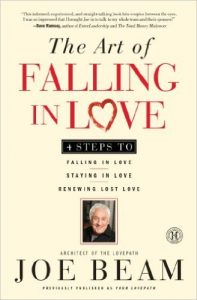 This book describes, in a way you won't find anywhere else, what love is, how to find it, how to keep from losing it, and how to get it back if you've already lost it. Insightful, revealing, and practical, yet full of gentle humor, this book leads you through the process that will keep you in love for the rest of your life. BUY NOW