7 New Year's Resolutions for Your Marriage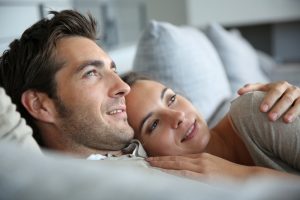 Some of us resolve to do things better in the next year. Why not? It's good to wipe the slate clean and start fresh. Do it with your marriage as well.
Here are some great "New Year's Resolutions for 2017 for Your Marriage." Maybe you'll pick one or two or maybe you'll do them all. Either way, it's a good thing and a little effort can go a long way with your marriage and spouse.
In 2017 Resolve To:
7. Text your spouse more. Ask how work is going, say, "I miss you," send them something sexy, say, "I can't wait until you get home," say, "I love you."
6. Brag about each other more. Toot your spouses horn! Brag to your friends and family about your spouses accomplishments. Maybe your spouse has lost some weight, earned a promotion, fixed the sink, kicked a bad habit, learned to dance, etc.
5. Kiss more. Find every excuse to kiss! Going to the store? "Love you, bye!" (kiss). "Good morning!" (kiss) "Good supper!" (kiss). "Sexy abs!" (kiss)
4. Have more dates with your spouse! Rock climbing, ice skating, go to a movie, feed the ducks, etc.
3. Stop the yelling! You will get mad, but don't yell. It will tear you apart emotionally. Show love to each other even when you are angry and disagree.
2. Have more sex! It's a way to stay much closer – emotionally and physically. You, and your spouse, deserve it after dealing with work, life, parenting, taxes, the dog, and telemarketers! Here's some tips on being a better sexual partner for your spouse.
1. Don't be critical of the small things. Bite your tongue. Your spouse chews loud? Forgot to put the seat back down or back up? Left a cup on the counter? Underwear in the floor? Forgot trash day? Burned the toast? Shrunk your shirt? Ate your yogurt cup? Get over it! Let things go. Don't verbally attack them and don't be angry about it – it's a small thing and life is so much more important. Think love and kindness first. Give him/her the benefit of the doubt! Make it your habit NOT to be critical of the small things!
BONUS: Do things to enrich your marriage! Like listening to our show, reading Joe Beam books (like the one below), asking your spouse to write out a list of things that make them feel loved or attractive, etc.
Recommended Reading: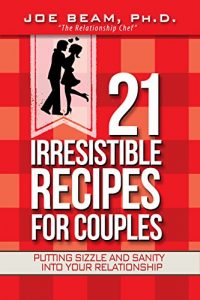 Put Sizzle and Sanity in Your Marriage!
21 Irresistible Recipes for Couples is exactly what you're looking for, if …
* You and your spouse have a great marriage but desire to grow even closer;
* You and your spouse are struggling and need help recapturing the "magic";
* You have never been married and want to know the key success factors for a "forever" relationship;
* You have been married and want to better understand where things went wrong so you can prepare for a new future with love and commit;
* You have a friend or family member who has a struggling marriage and you want to offer them a fast-paced, easy-to-read book with marriage helps.
Wherever you are in your relationship right now, let Dr. Joe Beam offer you spiritual and practical insights help you have your best marriage ever. BUY NOW | Other Books