Couple Seeking To Undo Divorce Get Rejected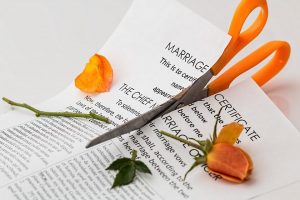 CONCORD, N.H. (AP) — Should those irreconcilable differences suddenly become reconcilable, don't go looking to get un-divorced in New Hampshire. The state's Supreme Court this month upheld a lower court ruling refusing to vacate a New Castle couple's 2014 divorce after 24 years of marriage.
Terrie Harmon and her ex-husband, Thomas McCarron, argued on appeal that their divorce decree was erroneous because they mended fences and are a couple once more. But the justices, in a unanimous ruling issued Dec. 2, said the law specifically allows them to grant divorces – not undo them.
Courts in some states – including Illinois, Nebraska, Mississippi, Arkansas, Maryland and Kentucky – will vacate divorces within a certain time frame or under certain circumstances, at the parties' request. Others – including New York and South Dakota – maintain they, like New Hampshire, have no statutory authority to undo a divorce.
Attorney Joshua Gordon, appointed to defend the lower court's ruling, said allowing the couple's divorce to be undone could jeopardize the finality of all divorces. Full Story.