You Have Relationship Questions, We Have Answers!
We typically pick a topic for the show, but not this Tuesday night. We want to talk about what you want to talk about!
Wondering whether you should stay in your marriage because of what your spouse is doing? Let's talk about it.
Curious as to whether the amount of lovemaking in your marriage is below average, above average…or just average? We can help you figure that out.
Frustrated with your kids to the point you worry that it may be you that's the problem? There's a way to know.
Trying to figure out how to make your relationship better than ever before? I have a couple suggestions.
Planning to set boundaries for your spouse so s/he will stop unacceptable behavior? Let us help you think that through.
Listen below.
Suggested Reading: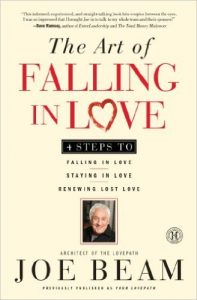 This book describes, in a way you won't find anywhere else, what love is, how to find it, how to keep from losing it, and how to get it back if you've already lost it. Insightful, revealing, and practical, yet full of gentle humor, this book leads you through the process that will keep you in love for the rest of your life. BUY NOW