Answers To Your Relationship Questions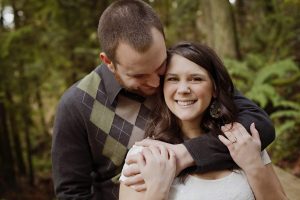 Rather than starting with a theme or subject as he usually does, in this program Dr. Joe Beam opens the microphone for callers on any subject or area of relationships.
Love, sex, dating, rescuing lost love, salvaging a troubled marriage, parenting, or any other subject that you wish to discuss.
If you are a regular caller to this program, we ask that you allow new callers first chance to ask their questions or make their comments.
The program begins 9 p.m. Central time tonight, October 25, 2016. You can call during the program at (646) 378-0424. You may listen on your phone or press 1 to signal that you wish to speak with Dr. Beam.
Recommended Reading: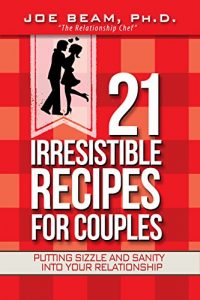 Put Sizzle and Sanity in Your Marriage!
21 Irresistible Recipes for Couples is exactly what you're looking for, if …
* You and your spouse have a great marriage but desire to grow even closer;
* You and your spouse are struggling and need help recapturing the "magic";
* You have never been married and want to know the key success factors for a "forever" relationship;
* You have been married and want to better understand where things went wrong so you can prepare for a new future with love and commit;
* You have a friend or family member who has a struggling marriage and you want to offer them a fast-paced, easy-to-read book with marriage helps.
Wherever you are in your relationship right now, let Dr. Joe Beam offer you spiritual and practical insights help you have your best marriage ever. BUY NOW
Recommended Reading: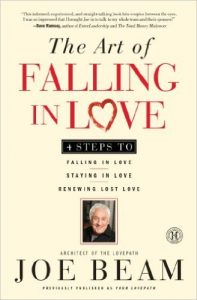 The Art of Falling In Love
This book describes, in a way you won't find anywhere else, what love is, how to find it, how to keep from losing it, and how to get it back if you've already lost it. Insightful, revealing, and practical, yet full of gentle humor, this book leads you through the process that will keep you in love for the rest of your life. BUY NOW