How To Be Attractive
Falling in love starts at the beginning of one path. We call it the Lovepath. And there's actually a process that happens when people fall in love.
It begins with attraction. But it's not what you think. There are actually four parts to attraction, and all of them combined lead to how attractive you are to others.  This is not only crucial in your marriage – but it's crucial in all relationships. Listen below.
Suggested Reading: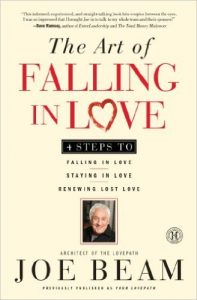 This book describes, in a way you won't find anywhere else, what love is, how to find it, how to keep from losing it, and how to get it back if you've already lost it. Insightful, revealing, and practical, yet full of gentle humor, this book leads you through the process that will keep you in love for the rest of your life. BUY NOW