How to Reconcile a Marriage After Major Trouble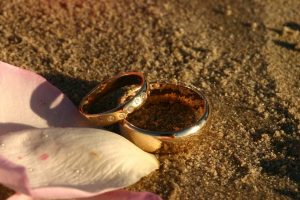 (SCROLL DOWN FOR SHOW!) Ready to reconcile your marriage after a major problem? Or maybe you want to know how to reconcile your marriage if you can get past your current problem.
In this program we will talk about how the expectations some have about reconciliation are not the same as the reality of what it will take to reconcile, what happens during reconciliation, and what your relationship will be like after you've put your marriage back together.
True reconciliation requires things such as:
– Understanding each other's hurt (and the grief process that goes with that hurt).
– Seeking and granting forgiveness.
– Defending each other.
– Rebuilding trust.
– Developing mutual accountability.
– Changing communication patterns.
– Understanding insecurities and potential comparisons.
– Creating rituals (maybe replacing old rituals).
…and much more.
THIS ARTICLE IS BEING UPDATED AND REVISED – CHECK BACK FOR AN UPDATED VERSION:
Get my Emergency Marriage Kit for strategic guidance to save your marriage!
-Coach Lee
ALSO SEE: How to fix a marriage.
Marriage Reconciliation After Major Trouble