This Man Asked For A Divorce. But He Got This Incredible Surprise Instead – Oh The TEARS!
Many married couples face difficult times when one or both of them feel that giving up on their relationship would be easier than continuing. This video shows a couple where the husband has decided he wants out of the marriage. He is so serious about ending their marriage that he signs the divorce papers and pushes them in front of his wife for her signature. She is faced with a simple signing away of her marriage, something she obviously doesn't want. Watch what happens next.
Many couples can be helped by going back to the beginning. Sometimes this can be helpful. We wish that it could help in all situations. We can help you go back to the beginning if you aren't able to on your own. We do much more than that to save marriages that many other professionals give up on as impossible or "irreconcilable." If your marriage isn't in trouble, please share this post on social media using the buttons below! You can also comment below!
Suggested Reading: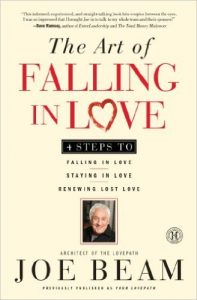 This book describes, in a way you won't find anywhere else, what love is, how to find it, how to keep from losing it, and how to get it back if you've already lost it. Insightful, revealing, and practical, yet full of gentle humor, this book leads you through the process that will keep you in love for the rest of your life. BUY NOW