Only Men Need Respect and Only Women Need Love? Not Necessarily So!
You've heard "Women need love. Men need respect."
But is that true?
Could you actually be hurting your marriage by doing this? What if you both need both of those things?
Join us as we discuss the issue of love and respect & and whether men really appreciate respect more than love and whether women appreciate love more than respect.
Because getting this wrong could cause huge problems.
More than that, how can you show respect? How can you show love? And what if your spouse is wandering…how can you show love and respect then? Listen below.
Suggested Reading: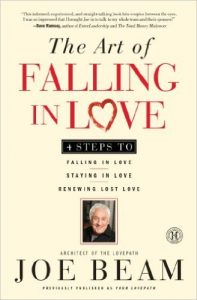 This book describes, in a way you won't find anywhere else, what love is, how to find it, how to keep from losing it, and how to get it back if you've already lost it. Insightful, revealing, and practical, yet full of gentle humor, this book leads you through the process that will keep you in love for the rest of your life. BUY NOW