Just Dumped? Six Tips To Get Your Ex Back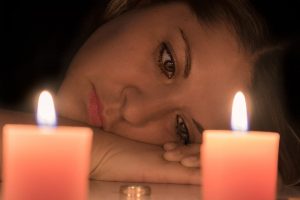 You've been dumped by the love of your life. It's pain, heartbreak and disappointment 24/7, and it's almost too much to bear. Trying to get through it with well-intentioned family and friends doesn't help – all you can think about is getting your ex back.
Well, Divas – fret no more. One man is determined to help the heartbroken win back their loves. Meet Lee Wilson– Coach Lee – a best-selling author and breakup coach, and founder of myexbackcaoch.com.
Coach Lee is devoted to helping people get their ex back after a breakup. He has worked with celebrity couples, politicians, and everyday folks who want their ex back – and now he's giving the DivaGals six secrets to get back yours!
1. Have No Contact After the Breakup. To get back with an ex, you gotta start here. That means no phone call, no texts, no emails, no trolling social media – you have to leave your ex alone. "When a breakup happens, people are so panicked they have the exact same response of someone beating on the door that goes unanswered. No contact is giving your ex the space they said they wanted – allowing the smoke to clear and allowing them to experience the breakup."
2. Understand That No Contact Is A Good Thing. Yes, Divas – we know what you're thinking. How the heck will no contact make my ex return to me? I haven't told him I want him back. "If you don't let them experience it and keep hounding him with your presence, he will never know that they don't want the breakup. All he will do is keep running away from you. Giving them No Contact is a mature, adult and dignified response to a breakup. But it also has this incredibly effective side effect of getting an ex to miss you and want to come back to you." Full Article: Six Steps To Get Your Ex Back