Study: Children of Divorced Parents More Likely 'Religiously Unaffiliated'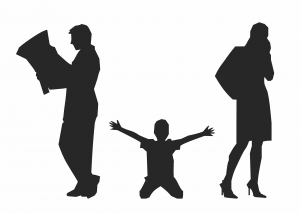 Many of us realize that the success or failure of our marriage affects more people than only the husband and wife.
A recent study confirms this, finding that children of divorced parents have a greater likelihood of being "religiously unaffiliated" as adults than those raised by married parents.
This suggests that there is a connection between faith identity and family permanence.
The study was conducted by the Public Religion Research Institute (PRRI), and are consistent with previous research demonstrating that the quality of family stability can have an effect on children's internalization of religious identity.
PRRI found that 35 percent of Americans raised by divorced parents said they are "religiously unaffiliated," as opposed to only 23 percent who were raised by parents who remained married.
PRRI further notes:
Rates of religious attendance are also impacted by divorce. Americans who were raised by divorced parents are less likely than children whose parents were married during most of their childhood to report attending religious services at least once per week (21% vs. 34%, respectively). This childhood divorce gap is also evident even among Americans who continue to be religiously affiliated. Roughly three in ten (31%) religious Americans who were brought up by divorced parents say they attend religious services at least once a week, compared to 43% of religious Americans who were raised by married parents.
Cox, PRRI research director, especially notes the link between family structure and religious identity.
"There is no single reason the unaffiliated are growing so dramatically, but this survey finds new evidence that the structure of family life is part of the story," he says. "Americans raised by divorced parents or by parents in interfaith marriages are less likely than those brought up in two-parent or single-faith households to be religiously active as adults."
ALSO SEE: Children of Divorce Ask 'What About Me?'