No Tricks! A Night of Treats for Your Marriage
Tonight, ask anything you want. Don't have a question? Call in to simply say hello or tell your favorite Halloween movie. Whatever it is, we'd love to speak to you!
In this open Q&A show, we'll be taking calls and entering callers into contests for giveaways and coupons for Marriage Helper services.
Every person we talk to will be entered into a pot for special discounts and giveaways from Marriage Helper. One person will receive 50% off the Marriage Helper 911 Workshop, others will get 50% off the 10 week Save My Marriage online course, and even more will win a free copy of Joe Beam's book, "The Art of Falling in Love."
Talk to you tonight! Call in to the show at (646) 378-0424.

Suggested Reading: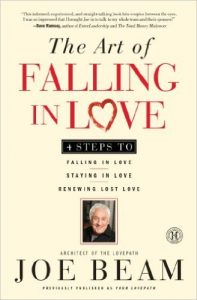 This book describes, in a way you won't find anywhere else, what love is, how to find it, how to keep from losing it, and how to get it back if you've already lost it. Insightful, revealing, and practical, yet full of gentle humor, this book leads you through the process that will keep you in love for the rest of your life. BUY NOW