Hobbies Married Couples Can Share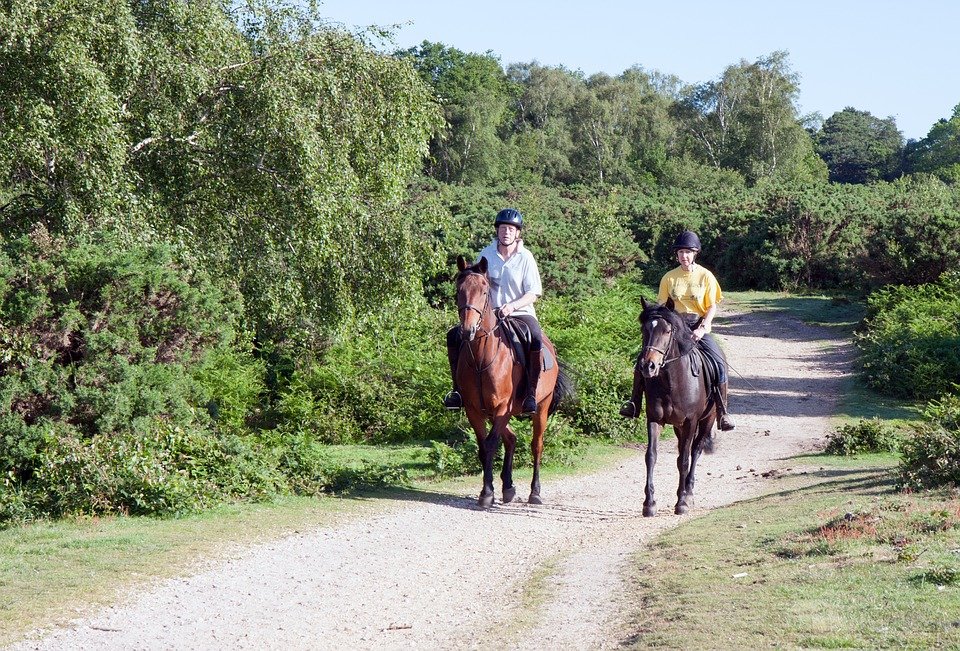 It is greatly beneficial for your marriage if you invest time and energy into hobbies you can do together.
It can be an incredible contribution to feelings of closeness and intimacy when your spouse is also your playmate.
Below is an extensive list of hobbies that a married couple can share. We suggest the following instructions:
Print out this list and circle hobbies that interest you.
The first time you go through it, pick as many as you want.
Next, select the top 10 that interest you
Have your spouse do the same.
Next, find the ones that you have both circled.
Finally, start with your topped ranked hobbies and, in time, decide which one or ones you both enjoy the most.
Enjoy!
List of hobbies for couples:
3D printing
Acroyoga
Acting/Theater
Aerial silk
Airbrushing
Amateur radio
Animation
Aquascaping
Art
Astrology
Babysitting
Baking
Basketball
Baton twirling
Beatboxing
Beer tasting
Binge-watching
Blogging
Board/tabletop games[4]
Book discussion clubs
Book restoration
Bowling
Brazilian jiu-jitsu
Breadmaking
Building
Bullet journaling
Calligraphy
Candle making
Candy making
Car fixing & building
Card games
Cardistry
Ceramics
Chatting
Cheesemaking
Chess
Cleaning
Clothesmaking
Coffee roasting
Collecting
Coloring
Communication
Community activism
Computer programming
Confectionery
Construction
Cooking
Cosplaying
Couch surfing
Couponing
Craft
Creative writing
Crocheting
Cross-stitch
Crossword puzzles
Cryptography
Cue sports
Dance
Decorating
Digital arts
Dining
Diorama
Distro Hopping
Diving
Djembe
DJing
Do it yourself
Drama
Drawing
Drink mixing
Drinking
Electronic games
Electronics
Embroidery
Engraving
Entertaining
Experimenting
Fantasy sports
Fashion
Fashion design
Feng shui decorating
Filmmaking
Fingerpainting
Fishfarming
Fishkeeping
Flower arranging
Fly tying
Foreign language learning
Furniture building
Gaming (tabletop games, role-playing games, Electronic games)
Genealogy
Gingerbread house making
Giving advice
Glassblowing
Gardening
Graphic design
Gunsmithing
Gymnastics
Hacking
Hardware
Herp keeping
Home improvement
Homebrewing
Houseplant care
Hula hooping
Humor
Hydroponics
Ice skating
Inventing
Jewelry making
Jigsaw puzzles
Journaling
Juggling
Karaoke
Karate
Kendama (juggling ball with a stick)
Knife making
Knitting
Knot tying
Kombucha brewing
Kung fu
Lace making
Lapidary (elating to stone and gems and the work involved in engraving, cutting, or polishing.)
Leather crafting
Lego building
Livestreaming
Listening to music
Listening to podcasts
Lock picking
Machining
Magic
Makeup
Massaging
Mazes (indoor/outdoor)
Mechanics
Meditation
Memory training
Metalworking
Miniature art
Minimalism
Model building
Model engineering
Music
Nail art
Needlepoint
Origami
Painting
Palmistry
Performance
Pet
Pet adoption & fostering
Pet sitting
Philately
Photography
Pilates
Planning
Plastic art
Playing musical instruments
Poetry
Postcrossing
Pottery
Powerlifting
Practical jokes
Pressed flower craft
Proofreading and editing
Proverbs
Public speaking
Puppetry
Puzzles
Pyrography
Quilling
Quilting
Quizzes
Radio-controlled model playing
Rail transport modeling
Reading
Recipe creation
Refinishing
Reiki
Reviewing Gadgets
Robot combat
Rubik's Cube
Scrapbooking
Scuba Diving
Sculpting
Sewing
Shoemaking
Singing
Sketching
Skipping rope
Slot car
Soapmaking
Social media
Spreadsheets
Stamp collecting
Stand-up comedy
Storytelling
Stripping
Sudoku
Table tennis
Talking
Tapestry
Tattooing
Taxidermy
Telling jokes
Thrifting
Upcycling
Video editing
Video game developing
Video gamin
Video making
VR Gaming
Wargaming
Watch making
Watching documentaries
Watching movies
Watching television
Wax sealing
Waxing
Weaving
Webtooning
Weight training
Welding
Whisky
Whittling
Wikipedia editing
Wine tasting
Winemaking
Witchcraft
Wood carving
Woodworking
Word searches
Worldbuilding
Writing
Writing music
Yoga
Zumba
Outdoors and Sports Hobbies for Couples
Air sports
Airsoft
Amateur geology
Amusement park visiting
Archery
Auto detailing
Automobilism
Astronomy
Backpacking
Badminton
BASE jumping
Baseball
Basketball
Beachcombing
Beekeeping
Birdwatching
Blacksmithing
BMX
Board sports
Bodybuilding
Bonsai
Butterfly watching
Bus riding
Camping
Canoeing
Canyoning
Car riding
Car tuning
Caving
City trip
Climbing
Composting
Cycling
Dog training
Dog walking
Driving
Farming
Fishing
Flag football
Flower growing
Flying
Flying disc
Flying model planes
Foraging
Fossicking
Freestyle football
Fruit picking
Gardening
Geocaching
Ghost hunting
Gold prospecting
Groundhopping
Guerrilla gardening
Handball
Herbalism
Herping
High-power rocketry
Hiking
Hobby horsing
Hobby tunneling
Hooping
Horseback riding
Hunting
Inline skating
Jogging
Jumping rope
Karting
Kayaking
Kite flying
Kitesurfing
Lacrosse
Longboarding
Martial arts
Metal detecting
Motorcycling
Meteorology
Motor sports
Mountain biking
Mountaineering
Museum visiting
Mushroom hunting/mycology
Netball
Noodling
Nordic skating
Orienteering
Paintball
Paragliding
Parkour
Photography
Picnicking
Podcast hosting
Polo
Public transport riding
Qigong
Radio-controlled model playing
Rafting
Railway journeys
Rappelling
Renaissance fair
Renovating
Road biking
Rock climbing
Rock painting
Roller skating
Rugby
Running
Sailing
Sand art
Scouting
Scuba diving
Sculling or rowing
Shooting
Shopping
Shuffleboard
Skateboarding
Skiing[
Skimboarding
Skydiving
Slacklining
Sledding
Snorkeling
Snowboarding
Snowmobiling
Snowshoeing
Soccer
Stone skipping
Storm chasing
Sun bathing
Surfing
Survivalism
Swimming
Taekwondo
Tai chi
Tennis
Thru-hiking
Topiary
Tourism
Trade fair visiting
Travel
Urban exploration
Vacation
Vegetable farming
Vehicle restoration
Videography
Volunteering
Walking
Water sports
Zoo visiting
Educational hobbies for married couples
Archaeology
Astronomy
Biology
Business
Chemistry
Electrochemistry
English
Geography
History
Mathematics
Medical science
Microbiology
Philosophy
Physics
Psychology
Railway studies
Research
Science and technology studies
Social studies
Sports science
Life Science
Teaching
Web design
Collection hobbies
Indoors
Action figure
Antiquing
Ant-keeping
Art collecting
Book collecting
Button collecting
Cartophily (card collecting)
Coin collecting
Comic book collecting
Compact discs
Credit card
Crystals
Deltiology (postcard collecting)
Die-cast toy
Digital hoarding
Dolls
Element collecting
Ephemera collecting
Films
Fingerprint collecting
Fusilately (phonecard collecting)
Knife collecting
Lotology (lottery ticket collecting)
Movie memorabilia collecting
Perfume
Philately
Phillumeny
Pin (lapel)
Radio-controlled model collecting
Rail transport modelling
Record collecting
Rock tumbling
Scutelliphily
Shoes
Slot car
Sports memorabilia
Stamp collecting
Stuffed toy collecting
Tea bag collecting
Ticket collecting
Transit map collecting
Video game collecting
Vintage cars
Vintage clothing
Vinyl Records
Outdoors
Antiquities
Auto audiophilia
Flower collecting and pressing
Fossil hunting
Insect collecting
Leaves
Magnet fishing
Metal detecting
Mineral collecting
Rock balancing
Sea glass collecting
Seashell collecting
Stone collecting
Competitive hobbies
Indoors
Animal fancy
Axe throwing
Backgammon
Badminton
Baton twirling
Beauty pageants
Billiards
Bowling
Boxing
Bridge
Checkers (draughts)
Cheerleading
Chess
Color guard
Cribbage
Curling
Dancing
Darts
Debate
Dominoes
Eating
Esports
Fencing
Gymnastics
Ice hockey
Ice skating
Judo
Jujitsu
Kabaddi
Knowledge/word games
Laser tag
Magic
Marbles
Martial arts
Model racing
Model United Nations
Poker
Pole dancing
Pool
Radio-controlled model playing
Role-playing games
Shogi
Slot car racing
Speedcubing
Sport stacking
Table football
Table tennis
Volleyball
Video gaming
VR Gaming
Weightlifting
Wrestling
Outdoor Hobbies
Airsoft
Archery
Association football
Australian rules football
Auto racing
Baseball[
Beach volleyball
Breakdancing
Climbing
Cornhole
Cricket
Croquet
Cycling
Disc golf
Dog sport
Equestrianism
Exhibition drill
Field hockey
Figure skating
Fishing
Fitness
Footbag
Frisbee
Golfing
Handball
Horseback riding
Horsemanship
Horseshoes
Iceboat racing
Kart racing
Knife throwing
Lacrosse
Longboarding
Long-distance running
Marching band
Mini Golf
Model aircraft
Orienteering
Pickleball
Powerboat racing
Quidditch
Race walking
Racquetball
Radio-controlled car racing
Radio-controlled model playing
Roller derby
Rugby league football
Sculling or rowing
Shooting sport
Skateboarding
Skiing
Sled dog racing
Softball
Speed skating
Squash
Surfing
Swimming
Table tennis
Tennis
Tennis polo
Tether car
Tour skating
Tourism
Trapshooting
Triathlon
Ultimate frisbee
Volleyball
Water polo
Observation hobbies
Indoors
Audiophile
Fishkeeping
Learning
Meditation
Microscopy
Reading
Research
Shortwave listening
Outdoors
Aircraft spotting
Amateur astronomy
Benchmarking
Birdwatching
Bus spotting
Geocaching
Gongoozling
Herping
Hiking/backpacking
Meteorology
People-watching
Photography
Satellite watching
Trainspotting
Whale watching
If your marriage is in crisis, get Coach Lee's Free Mini-Course To Save Your Marriage!