How To Get Your Spouse Back
If you want to know how to get a spouse back, you might have noticed that attempting to rebuild a marriage with a spouse who has drifted away is a journey filled with challenges, emotions, and the need for deep introspection.
In our society, where the dynamics of relationships are constantly evolving, understanding how to navigate these troubled waters has become crucial for many.
This article aims to provide a comprehensive guide to those seeking to rekindle their relationship with a spouse who has left.
We will explore five key points that can help in this delicate endeavor.
1. Stop the Bleeding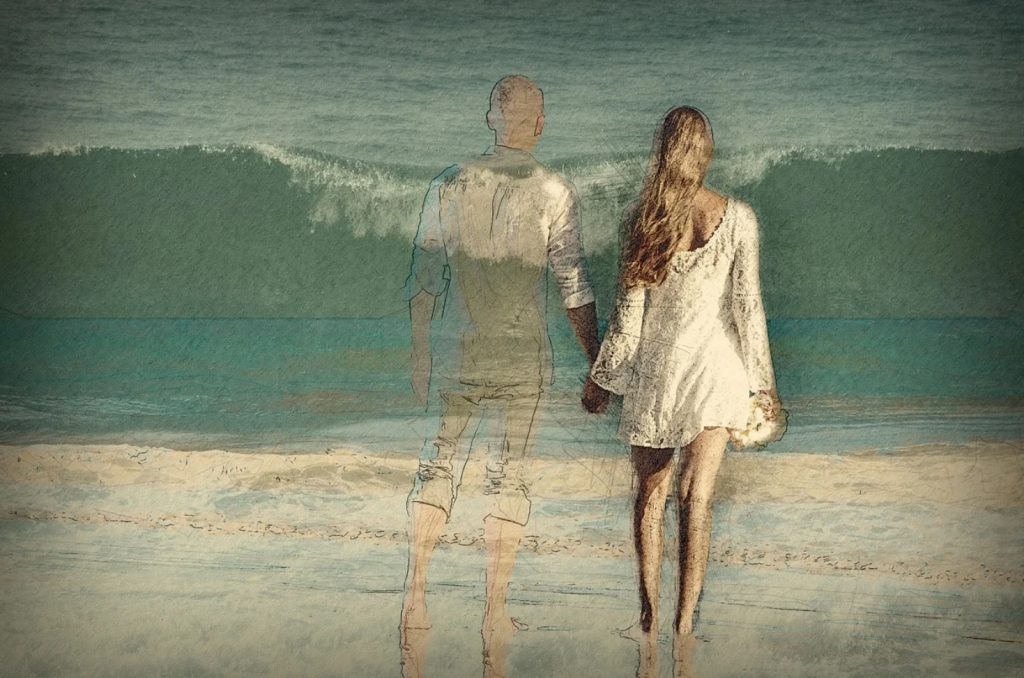 "Stop the Bleeding" is a metaphorical term used to describe the first crucial step in repairing a strained relationship: ending any actions that may be pushing your spouse further away.
This often includes begging, pleading, or any form of behavior that can be perceived as desperation or neediness.
Such actions, though understandable in times of emotional turmoil, usually serve to diminish one's self-respect and can make the spouse feel even more distant.
The psychological impact of these behaviors cannot be understated.
When one partner is seen as overly needy or desperate, it can create an imbalance in the relationship dynamic, often leading to a loss of attraction and respect.
Instead, it is vital to approach the situation with a sense of dignity and calm.
This does not mean suppressing your emotions; rather, it involves expressing them in a way that is respectful to both yourself and your spouse while also understanding that just because you feel something it doesn't mean that you have to act on it or say something to your spouse about it.
If it's something that you have already said before, for example, avoid saying it again, especially if it is emotional, dark, negative, or requesting an action from your spouse.
It's about finding a balance between being honest about your feelings and not allowing those feelings to lead to counterproductive actions.
Get my FREE mini-course on saving a marriage!
2. Seek Small Positive Interactions
The power of small, positive interactions in rebuilding a relationship is truly immense – especially if you want to know how to get your spouse back.
These are brief, genuine moments of kindness or understanding that can slowly chip away at the wall that has been built between you and your spouse.
It could be something as simple as a thoughtful text message, a warm smile, or an offer to help with a task.
The key is to ensure these interactions are not overwhelming or seen as an attempt to win the spouse back instantly; they are merely gestures of goodwill, lightheartedness, and even optimism.
These small gestures can have a profound impact over time.
They help in creating a positive atmosphere where anger and resentment can start to dissipate.
This approach requires patience, as it is not about quick fixes but about gradually rebuilding trust and a positive association instead of anxiety, negativity, or darkness that your spouse might associate with you currently.
3. Don't Separate If Possible
One of the more challenging aspects of dealing with a drifting spouse is deciding whether to live together during this period.
While separation might seem like a natural step in many troubled relationships, and is often touted as a "trial separation" to allow for things to cool down, it often increases the likelihood of a divorce.
Living together, if possible, allows for more opportunities for interaction and rebuilding the relationship.
It also prevents your spouse from getting so much relief from the separation that he/she sees divorce as a positive that would provide them even more relief from you or the situation.
So, again with the positive interactions. Remove the stress of interacting with you and they will have less reason to seek relief.
However, this requires a strategic approach.
It's important to respect each other's space and boundaries while cohabitating.
The aim is to create an environment where both partners feel comfortable and where positive interactions can occur more naturally.
Get my FREE mini-course on saving a marriage!
4. Keep Your Family Intact
Maintaining family routines and structures can play a significant role in the reconciliation process of getting your spouse back.
This is particularly important if children are involved.
Keeping family dinners, outings, or other traditions can provide a sense of normalcy and stability in what might be a tumultuous time.
It also allows your spouse to see the value and beauty of the family life you have built together.
Involving the straying spouse in family activities can be a delicate matter, but it often helps remind them of the deep connections and shared experiences that form the foundation of your family.
It's a way of showing them what they stand to lose, not through words but through lived experiences.
5. Be as Attractive as You Can
Attractiveness in this context goes beyond physical appearance even though it includes it.
It encompasses emotional and mental attractiveness as well.
This involves taking care of yourself, not just for your spouse but for your well-being.
Engaging in activities that boost your physical health, like exercise, or focusing on hobbies that enrich your mind can make you more appealing.
Confidence is another critical aspect of attractiveness.
This period of turmoil can be a time for personal growth, where you rediscover your strengths and qualities that make you unique.
This self-improvement can be attractive to your spouse, as it shows resilience and a positive outlook, traits that are inherently appealing.
Get my FREE mini-course on saving a marriage!
Further Considerations
In addition to the five key points, there are other considerations that can aid in the process of getting a spouse back:
Understand the Underlying Issues
It's important to delve deep into the underlying issues that may have contributed to the distancing of your spouse.
Understanding these reasons is crucial for genuine reconciliation.
It's not just about fixing surface-level problems but addressing deeper emotional and relational dynamics.
Take Responsibility Where Needed
It's crucial to take responsibility for your part in the issues that may have led to the current situation.
This is not about self-blame but about acknowledging your contributions to the relationship's dynamics.
This act of responsibility can be powerful in mending bridges.
Be Patient
Rebuilding a relationship is not an overnight process.
It requires time and patience. There will be setbacks and challenges, but it's important to stay committed to the journey.
Patience also means giving your spouse the time they need to process their feelings and thoughts.
Celebrate Small Victories
In this journey of getting your spouse back, small victories matter.
Whether it's a pleasant conversation or a day without conflict, celebrating these moments can create a positive momentum in your relationship.
It's about recognizing and appreciating the progress, no matter how small.
Conclusion
In the journey to getting a spouse back who has drifted away, the path is often winding and filled with ups and downs.
However, by embracing these five key points, along with additional considerations like understanding the underlying issues, maintaining communication, and being patient, you set a strong foundation for potential reconciliation.
Remember, the goal is not just to get back together but to build a relationship that is stronger, more resilient, and more fulfilling than before.
In closing, while this guide offers comprehensive strategies, it's important to remember that each situation is unique.
Tailor these suggestions to fit your specific circumstances and always prioritize mutual respect and understanding.
Above all, take care of yourself throughout this process.
Your well-being is crucial, not just for the sake of the relationship, but for your own happiness and peace.
Get my FREE mini-course on saving a marriage!
Sincerely,
Coach Lee