Rescuing Date Night From The Pressure Cooker Monster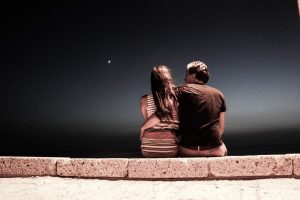 It's been a stressful week for both husband and wife. Work, political news, kids, car repair, barking dogs, and paying bills.
Is anyone short of breath yet? But, for those couples who have decided to make a commitment to at least one night a week that is just for the two of them, it's date night! Great news, right?
For some married couples, committing to a weekly date night sounded wonderful and for many it is. But for some people, date night is one of, if not THE, most stressful day of the week.
Dan, a husband and father of three said, "Date night became a night where I was expected to pick something epic for us to do. And if it wasn't different enough or romantic enough I felt like I let her down. And she was open about her disappointment. I have gotten to where I hate date night."
Dan represents many husbands who no longer look forward to date night due to the pressure of being expected to plan and achieve 'the perfect date.'
"I start feeling anxious on Wednesday and I ask myself 'What is there to do besides eat and see a movie?' And if I don't show enough creativity or create a memory-worthy experience I feel like I let her down. I don't need that pressure," lamented Michael from Alabama.
Women expressed frustration as well.
"Date night only seems to add to our stress rather than take it away. And we just end up spending a lot of money trying to do something so that we can feel like we accomplished something that brought us closer. It just seems….I don't know….shallow or artificial," said Angela from Georgia.
There will certainly be no shortage of recommendations on 'things to do,' for date night. Rock climbing, bowling, hiking, star gazing, wine tasting, music, theater, a comedy show, driving range, couples' massage, and others. But is it the activity that is what makes or breaks a date night for a married couple? And do we place far too much of a performance mindset on date night by thinking of it in those terms?
I asked one wife what she remembered she and her husband doing when the two first started dating.
"I remember a few things. Kind of the basics – movies, restaurants, walking in a mall. Nothing amazing."
Did you have a good time?
"I did. I remember having a good time."
What made it a good time? Was it something the two of you did or a place you went?
"Well, I don't really remember the activity. I remember we talked a lot. And we kissed a lot. We held hands. Where we went didn't seem to matter much then. We just wanted to be together."
From her words I think we should all re-learn something valuable that married couples often forget. The person is far more important than the place or event.
What's Really The Best Date Night for Married Couples?
Many couples have reported they have a great experience having movie night at home after a simple supper and a popcorn bowl between them on the couch.
Some couples take turns giving the other a shoulder massage and talk about carefree things.
If date night has become performance based and stressful, you're doing it wrong. Don't put pressure on your spouse to 'come up with something to do.' There's really nothing new in that department and the activity is secondary to the person you are with. Your spouse should have your focus – not your dinner or the decor.
Go out, do things that seem interesting but remember that the night is supposed to be about reconnecting, refreshing, and reuniting with your spouse. Don't see date night as a night to 'do something.' See it as a night to 'be with someone.' Turn your focus from the event to the person and watch date night become something special again!
Recommended Reading: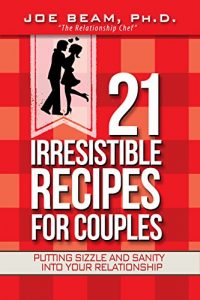 Put Sizzle and Sanity in Your Marriage!
21 Irresistible Recipes for Couples is exactly what you're looking for, if …
* You and your spouse have a great marriage but desire to grow even closer;
* You and your spouse are struggling and need help recapturing the "magic";
* You have never been married and want to know the key success factors for a "forever" relationship;
* You have been married and want to better understand where things went wrong so you can prepare for a new future with love and commit;
* You have a friend or family member who has a struggling marriage and you want to offer them a fast-paced, easy-to-read book with marriage helps.
Wherever you are in your relationship right now, let Dr. Joe Beam offer you spiritual and practical insights help you have your best marriage ever. BUY NOW | Other Books