Sex Makes Men More Likely To Believe in God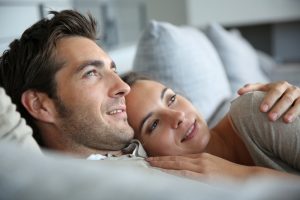 Duke University has new research that shows sex can be a spiritual experience that makes men more likely to believe in the existence of God. The same result likely occurs in women, but has yet to be researched.
The study involved the "cuddle hormone," Oxtocin, which is produced in larger quantity during and after sex. This hormone also heightens feelings of closeness and affection.
Oxytocin is a natural chemical that occurs within us and, in addition to sex, is stimulated during childbirth and breastfeeding. It is boosted by skin on skin contact, promotes bonding, trust and feelings of well-being.
Now this study has found it could also encourage spirituality in men. Professor Dr Patty Van Cappellen, a research assistant said: "Spirituality and meditation have each been linked to health and well-being in previous research. We were interested in understanding biological factors that may enhance those spiritual experiences. Oxytocin appears to be part of the way our bodies support spiritual beliefs."
Prof Van Cappellen added: "Oxytocin's effects on women's spirituality still needs to be investigated."
Though women produce more Oxytocin than men, researchers are yet to study the effects on women's spirituality.
In the study, men were given Oxytocin, and others received a placebo. The men given the hormone were more likely to state that spirituality was an important part of their lives, whether they had previously stated that faith played a part or not. Oxytocin sparked other positive emotions, such as awe, gratitude, hope, inspiration, love, and serenity.
The study was published online in Social Cognitive and Affective Neuroscience.
Talk about a new kind of evangelism!
Suggested Reading by Joe Beam: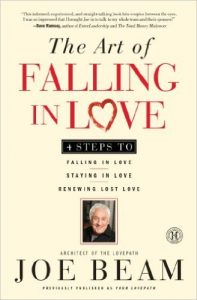 This book describes, in a way you won't find anywhere else, what love is, how to find it, how to keep from losing it, and how to get it back if you've already lost it. Insightful, revealing, and practical, yet full of gentle humor, this book leads you through the process that will keep you in love for the rest of your life. BUY NOW