Study: Stick With Marriage for Long Term Happiness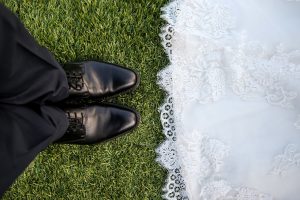 Sticking with an unhappy marriage after the birth of children could be the best decision couples ever make, researchers have found.
A study into the long-term success of marriages found that the majority of couples who reported being unhappy following the birth of their first child feel fulfilled a decade on, The Telegraph has reported.
Seven in 10 couples report being unhappy when their first child is born, but 68 per cent of those report being happy 10 years later, with 27 per cent saying they were "extremely happy", giving their relationships a score of seven out of seven.
The study, commissioned by the Marriage Foundation, suggests that couples would do well to work through difficult periods if they want to achieve long term satisfaction.
Harry Benson, from the Marriage Foundation, said: "Contrary to popular belief, staying in an unhappy marriage could be the best thing you ever do.
"Most marriages have their unhappy moments, but apart from the fortunately extremely rare cases where the relationship involves abuse, most couples can work through the difficulties to be happy later on."
Over the last few decades, marriage has been deeply undermined by a growing welfare state, particularly among the poorest in the country. Just 24 per cent of parents in the lowest income bracket are married, compared to 89 per cent in the highest. Yet numerous studies have indicated that children raised by married parents do better and go further in education, commit fewer crimes, and report higher levels of wellbeing as adults. full story
Recommended Reading: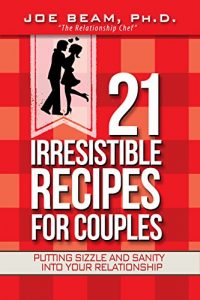 Put Sizzle and Sanity in Your Marriage!
21 Irresistible Recipes for Couples is exactly what you're looking for, if …
* You and your spouse have a great marriage but desire to grow even closer;
* You and your spouse are struggling and need help recapturing the "magic";
* You have never been married and want to know the key success factors for a "forever" relationship;
* You have been married and want to better understand where things went wrong so you can prepare for a new future with love and commit;
* You have a friend or family member who has a struggling marriage and you want to offer them a fast-paced, easy-to-read book with marriage helps.
Wherever you are in your relationship right now, let Dr. Joe Beam offer you spiritual and practical insights help you have your best marriage ever. BUY NOW | Other Books