15 Sex Tips To Help You Become A Sex Star To Your Spouse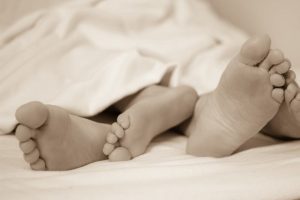 Yep, we are talking about sex. SEX!
And instead of a lengthy article, I'm going to give you a list of tips for better sex you should understand, assuming you've had sex before.
We at Marriage Radio believe that being a great sexual lover to your spouse is extremely important and that we all should do our best to fulfill, excite, arouse, and put a big smile on the face of our spouse.
So here's the list of sex tips. Memorize it!
Don't be selfish (Your partner should feel desired and wanted too, so be active. Sex is a team sport)
Take your time! Have something better to do? (No, you don't)
Say "yes" (Do your best to make sex with your spouse into a "Rejection-Free" zone. This is probably the most important tip for better sex – have it.)
Mix it up. (If you normally just lie down, get up and swap places with your spouse. Switch out who is where and who does what.)
 Use a toy(s) sometimes (Or a lot, see what's here.)
If it feels good, say so. (Your spouse can't read your mind and shouldn't have to.)
Be willing to try again. (If your spouse really wants to but you don't, try anyway. If you don't like it, still be willing to try again if it still matters to your spouse.)
Work towards it. (Though some things feel good immediately, sometimes it takes practice and getting used to something before you enjoy something.)
Go back in time. (If there was something you both enjoyed but you've stopped doing it, revive it!)
Think about it, a lot! (Your co-workers can't read your mind and neither can the kids. The more you think about it, the stronger your sex drive and arousal-capacity will be which means sex will be even more mind-blowing!)
Send a sexy text to your spouse. (Why not every day at least once? Just something to let your spouse know that you are thinking about having sex with them. Not only is it flattering and is a great confidence builder, but it will also contribute to when you are together in bed…or the couch….or the back seat of the car. Maybe send a picture of yourself in a way that makes that person think about sex with you…and that would be naked or partially naked.)
 Have "non-sex," sex. (Okay, what this is, is when you start to have sex, but neither of you orgasm. You stop when you are both close, with the agreement that you'll have sex again later and both of you will get there. Talk about anticipation! So one example might be taking 10 or 15 minutes in the morning to have "non-sex sex," before you start your work day, and then the full version that night.)
Full Body Massage. (Is there really anything better than being naked and your spouse being naked AND getting a massage? It's like birthday cake with ice cream! It just makes it better! Give each other naked massages and apply the "take your time" rule from above. One of you massages the other, starting at his/her feet and slowly works up. After ten minutes, swap. Go until you are both ready for sex.)
Sexy Underwear. This applies to both of you! (Ladies, wear lingerie under your clothes sometimes and show him throughout the day (if he enjoys it). Give him peaks when you're out to eat, with friends, at parties, etc. to give him an idea of what you're hoping will happen later that evening. Gentlemen, ask her to tell you what her favorite underwear is for you to wear – even if it requires a shopping trip – and do the same as said to the ladies above.)
Shower together and help bathe each other. (You really don't need an explanation for this tip, do you?) Your water bill will be cheaper and you'll feel closer.
Alright, those are some tips for better sex. Don't settle, make married sex great! Be adventurous, be open minded, and have fun.